Wholesale Distribution & Retail
Grow your business with dedicated wholesale & retail software built for todays marketplace
Tools to manage every aspect of your business, from sales and procurement through to inventory and freight management
Clear Enterprise combines powerful stock management features with streamlined account sales, POS and Ecommerce functionality
Streamlined Ordering
Fast efficient processing of quotes and orders helped by automated promotional pricing, customer specific pricing, automated account limit checks
Mobile Ready
Sales counters are a thing of the past. Serve customers anywhere on the shop floor using mobile devices for scanning, stock lookups and customer orders
Easy Procurement
Use rules based automated re-ordering and landed cost pricing when ordering the same product from multiple suppliers
Better Inventory Control
Track stock in real time across multiple warehouses and locations. Perfect if you have multiple stores and warehouses. Bin and lot tracking managed using inner and outer barcode scanning
Freight Management
Automated freight costing ties in with despatch control, default shipping methods, shipping charges amd multiple delivery addresses for each customer
Real Time Reporting
Set KPIs and track them in real time. Oversee customer orders status, calculate cost of goods sold, stock on hand, profitability and more with business intelligence tools
Real Time Scanning
---
Connector.

Real Time Pricing

Customers receive pricing directly in line with pre-agreed contracts, discounts and specials

Connector.

Powerful Product Control

Maintain margins with unique features eg: selling prices can be based on supplier cost prices, for each UOM for each product

Connector.

Built For Your Business

There are multiple ways to undertake actions in Clear Enterprise. The system is designed to work with your business rules, not the other way around.
Real Time Scanning
Choose our optional wireless scanner solution to speed up material movement in receipt, picking, packing and loadout
---
Connector.

Connector.

Goods Receipt & Put Away

Scan incoming raw materials into stock and move stock from dock to bins

Connector.

Connector.

Easy Transfers & Adjustments

Transfer inventory from bin to bin, between warehouses plus to and from production machines. Adjust stock quantities on the fly

Connector.

Connector.

Stocktakes

Perform fixed or rolling stocktakes by warehouse, bin location or product

Connector.

Connector.

Loadout

Pick, pack, palletize and loadout all using the same SSCC Pallet labelling capable scanner application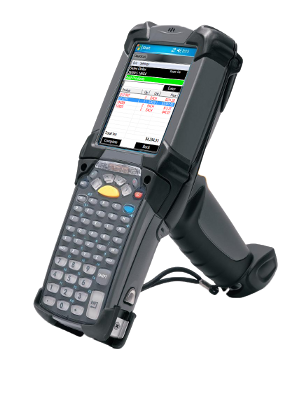 'Efficiently manage every stage of your product life cycle with the Clear Enterprise integrated warehouse wholesale, retail and inventory control solution'